Lets do AeroPress :  Which grind is best? Filter grind vs Stovetop Espresso grind. We thought we'd dig in to determine what grind is best for AeroPress – as it's kind of a cross between an immersive filter and espresso method.
Rebecca the Roastmistress here at Zentvelds loves her AeroPress coffee at home so much, she claims it is her favourite cup of the day. Now given it is the first cup of the day there's an inherent bias there, don't you think? But seeing she has the option to bring a fully fabulous espresso machine home (Rubino or ECM) – the decision to use an AeroPress daily is saying something! The AeroPress truly delivers an excellent coffee without fuss: quick and easy to use, so easy to clean, and you just pop out the used grinds easily into a benchtop compost bin at the end. Job done, smooth black coffee in that cup in no time. 
The AeroPress GO works exactly the same, is a little smaller and comes with a travel cup and rubber lid, so you can take it with you. Cool and compact. 
Time to experiment. Chief Barista, Retail Manager Chris and Rebecca decided to check which grind extracts the best for their taste buds. Whilst Rebecca grinds fresh at home, in a small domestic grinder, we chose to bench test the grind settings on our Ditting $6000 pro grinder at the Roastery. Results were interesting! 
We compared 2 grinds. Our setting for Plunger/ Filter Grind vs the Stovetop Espresso Grind. We also added Time variable. Brewing 90sec vs 2mins.
Let's cut to the chase. 
The Filter Grind won hands down! Slightly coarser grind like sand – gave more flavour depth and body than a finer grind.
Best of all though – was adding extra brew time. Pro AeroPress Brewers suggest as little as 90seconds. brew time before plunging. We reckon 2mins brought out a whole lot more flavour nuance and fuller bodied, rich mouthfeel. Sure it is  not so hot, but worth it, we reckon. So give it a bit of time.
.

Try the Upside Down Inverted Method!
We use the Inverted method. This holds the ground coffee in suspension with the water – for more effective 'immersion' without pre-dripping early into the cup. Check out videos on line, if you are unsure. Basically you start with the plunger assembly on the bench with the rubber seal at the top, and place the empty chamber on top and wiggle down to form a seal.
Meanwhile, grab the filter cap and if using the paper filter, rinse with hot water and place inside. It sits nice and flat in the cap and removes any 'paper' taste too. Or use the fine stainless steel made for Aeropress Able filter if you have bought one, and re-use forever. 
Add coffee: Then add ground coffee to the chamber 'to taste'. The going rate is around 15-20gm per serve. Weigh if you can. Rebecca doesn't at home, just fills by eye. "Home cook" style. But we use scales at the Roastery to get it right.
If you are grinding your own beans, then grind like .. sand. Its gritty, rough but not real coarse. Spoiler to our findings – our plunger/ filter grind is 'just right' by our tastebuds. Not too coarse, not too fine.
Add water: Use fresh water just off the boil. You don't want to burn the coffee. You can use a special goose neck kettle if you have one. It swirls the water round nicely adding air and well, assisting the brew process.
Let it bloom.
A pro tip is to add about a third of the water (say up to the 3 mark on the AeroPress) then watch the 'bloom' as the water hits the lovely fresh grinds – releasing the aromatic coffee gases. With fresh coffee it will burst with bubbly, blooming caramel crema-like gloriousness.

Agitate. Get a swirl going.
You could stir with a spoon, or just agitate with a swirling action. Get those grounds a'mixing with the water.
Let sit for 30 seconds, then fill to desired level with the rest of the water. It will hold about 220ml, but if you want a stronger brew, more espresso style, then just add less water. I like to stir again, once filled.
Place filter cap with filter (paper or mesh) back on the top and let sit for, say another 1.5 minutes. 
We like a 2 minute brew time. But really, at home Rebecca doesn't measure the time .. just lets it brew whilst getting breakfast ready! That's what we like about the AeroPress – it is so forgiving. Extra brew time brings more flavour depth.

Invert smoothly and quickly onto your wide mouthed cup or mug.
Press gently but firmly to extract the brew under pressure. It takes about 20 seconds. This mixture of immersion first, then pressure extraction really is the genius of the AeroPress. Apply enough steady pressure till you get that satisfying swoosh of air at the end that indicates the final drips of good taste are extracted into your cup.
Then invert and set aside. Cleaning is so easy. Just remove the cap, push the plunger down all the way to pop out the spent grounds for composting. A quick rinse of the end of the plunger, filter and basket and you are done! 
Enjoy!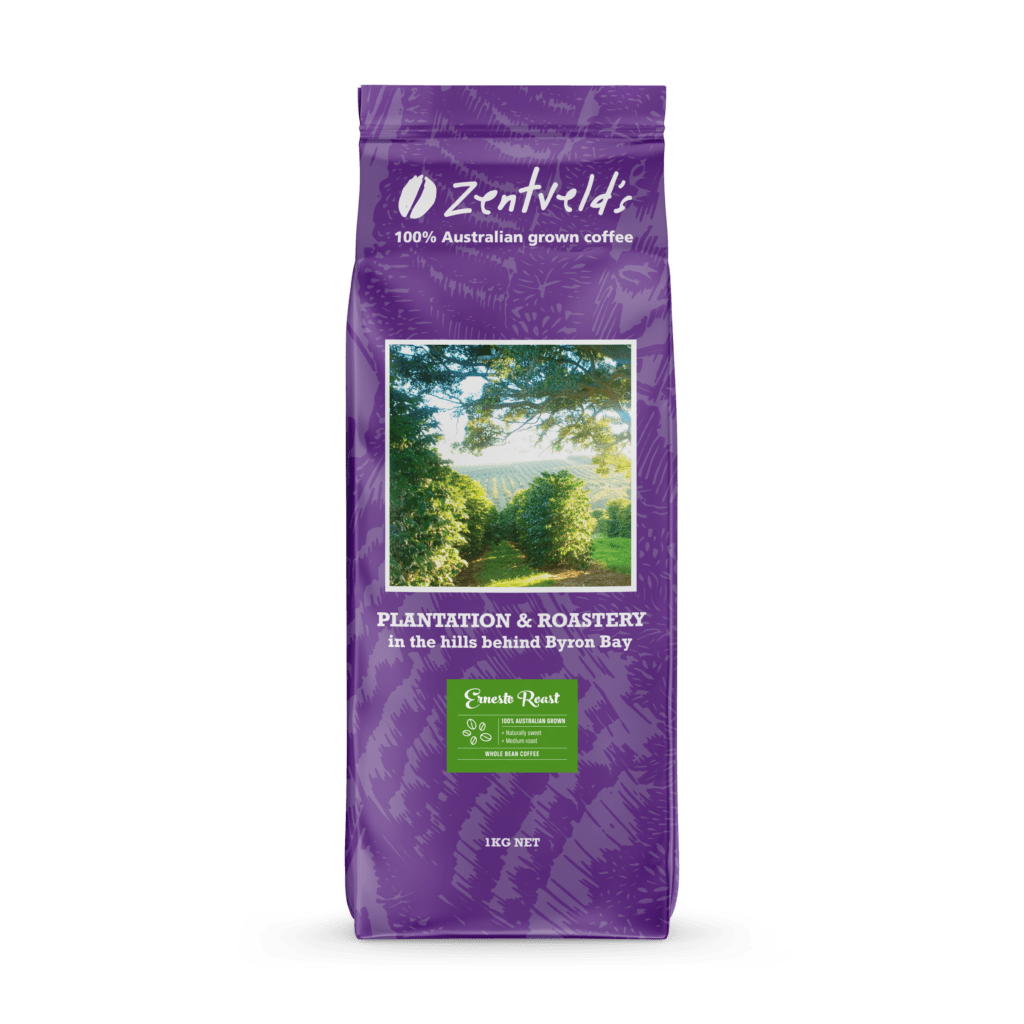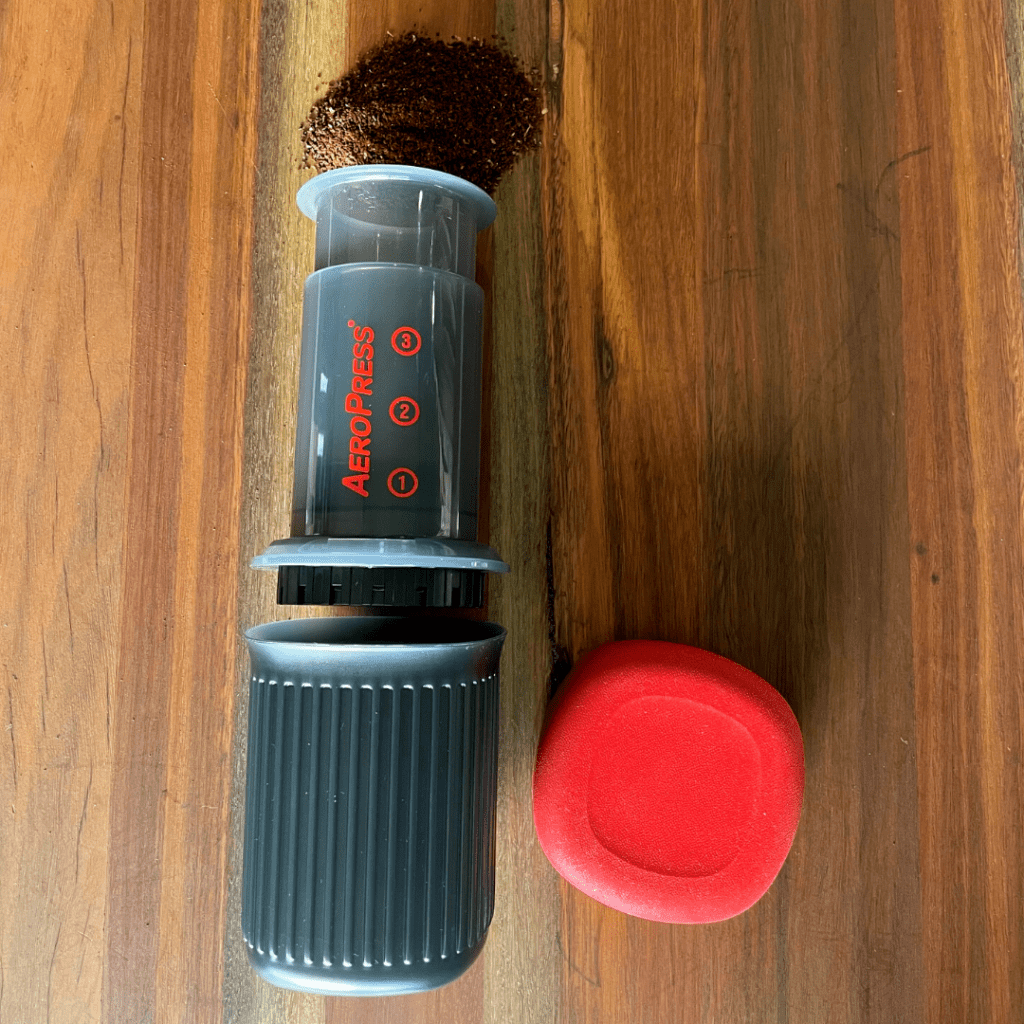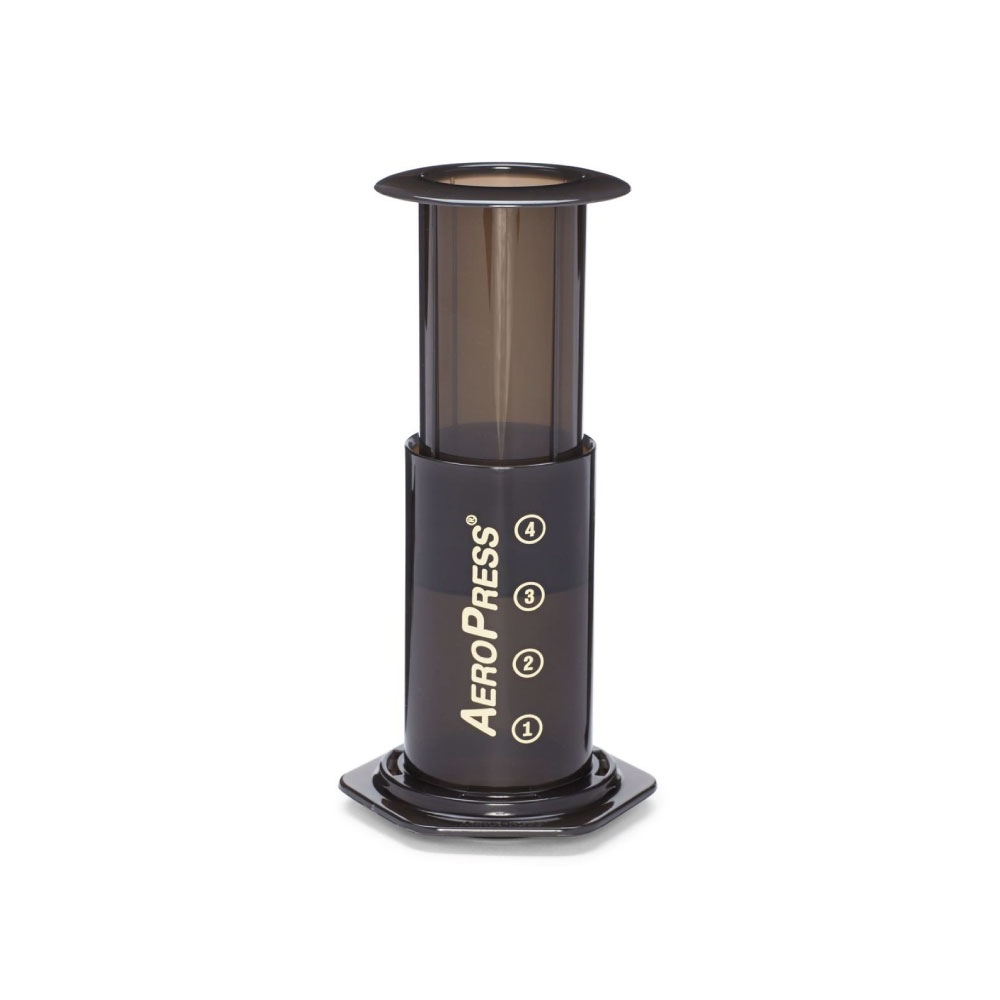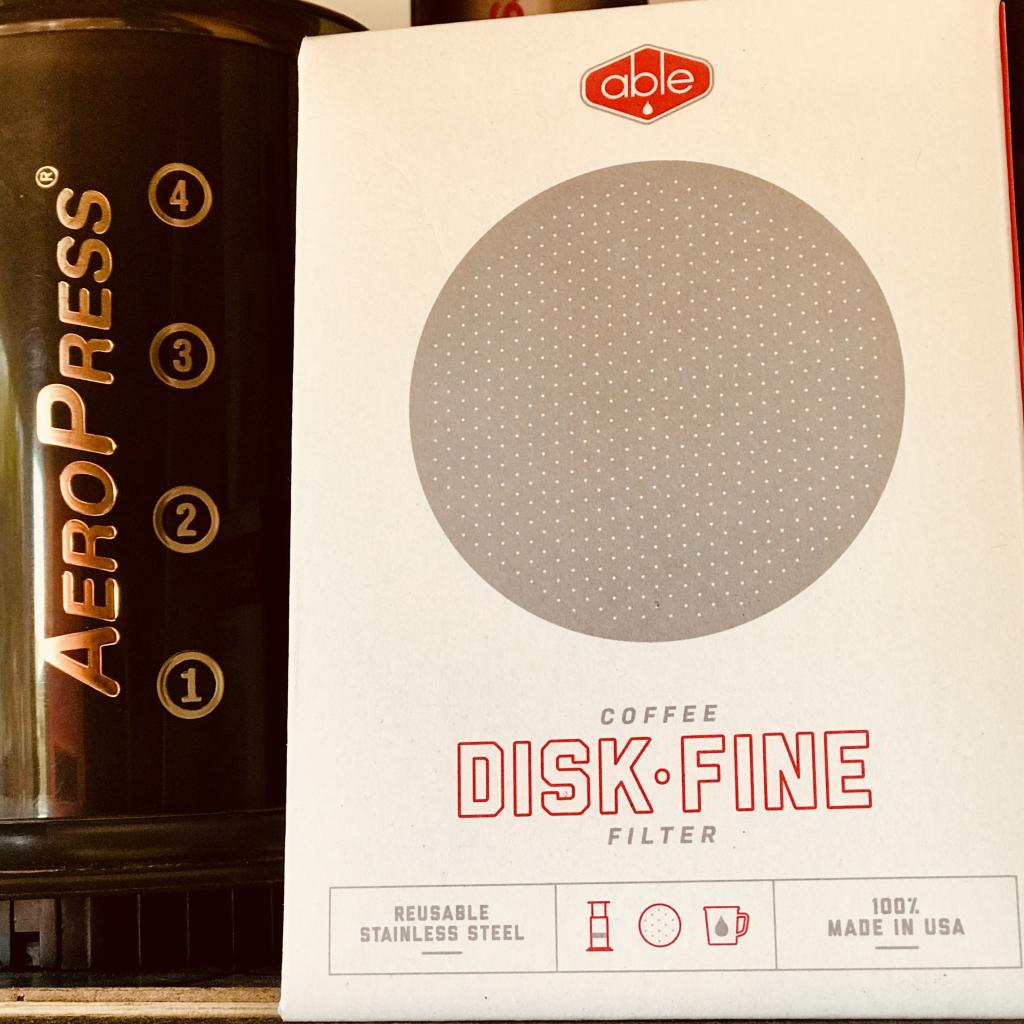 Aeropress & Bruer Stainless Steel Filter
So back to the grind. In our taste testing session we found Zentveld's setting for plunger / filter grind preferable to the slightly finer stovetop /espresso grind. That little bit coarser – a rather fine drip/ filter grind. Not chunky coarse! It also matched pretty much with what Rebecca was grinding on her home grinder. So whilst Rebecca has advocated for the stovetop espresso grind in the past .. we have changed our mind and have now added a dedicated filter/AeroPress grind, with Plunger/ Cold Brew a slightly coarser option.
So if you need us to grind your coffee – then please choose this filter/ AeroPress option for your AeroPress.
We always grind fresh for you. Personally for your order.
And let us know what you think!
Yours in Australian coffee.
Rebecca Zentveldea