FARM NEWS AUTUMN 2018
---
RAIN, SUNSHINE, RAIN AGAIN …
Mild lovely weather, perfect for growing coffee!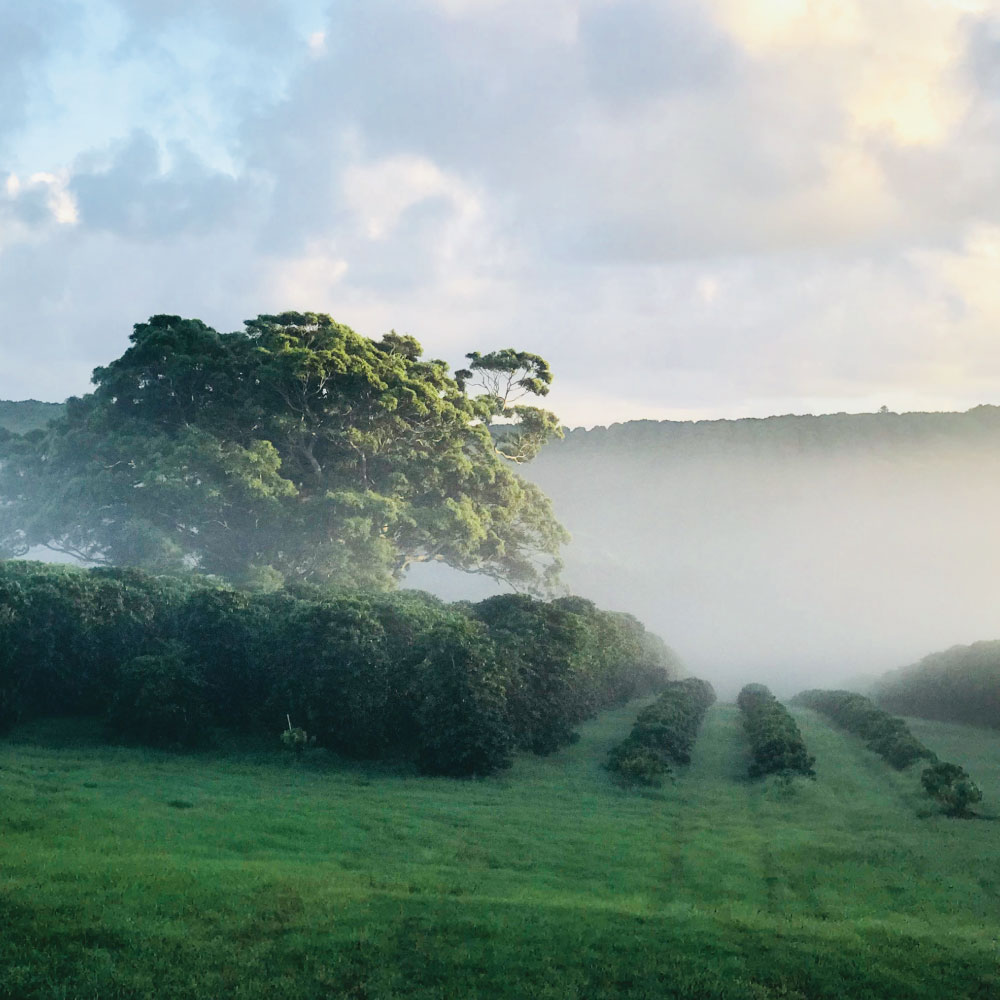 Foggy mornings a delight
The coffee trees at Zentveld's family farm are in their element after a 'proper' summer and mild start to autumn. The 25-30 year old mature trees are growing mighty tall and are lush with leaves, and thankfully some are quite laden with fruit. Green coffee fruit that is, slowly developing, filling out that little coffee seed within. That's what we want of course – lots of healthy coffee bean seeds growing well til the spring harvest.
Not all trees are heavy with fruit mind you. Lets be honest, some trees are fickle, or perhaps not in such prime position to take u the nutrients for growth and fruit development that other trees do more easily. Too much water in a soggy or heavier clay patch? A dry rockier patch? Too much shade? Or exposed to the hot summer west or winds? With 40 acres under crop, the conditions of course vary across the land and down towards the creek, but 'most' of it is rich volcanic soil pretty idillic for growing coffee, rainforest and any number of food crop trees.
We've been really focused on soil health – mulching the trees and growing 'live mulch,' smother grass and he super nitrogen fixing legume pinto peanuts have been transplanted within the rows to cool the soil, reduce weeds and create the rich environment to feed the all important bio-system and healthy microbes within. We are lucky to have a good source of mulch in organic hemp seed husk.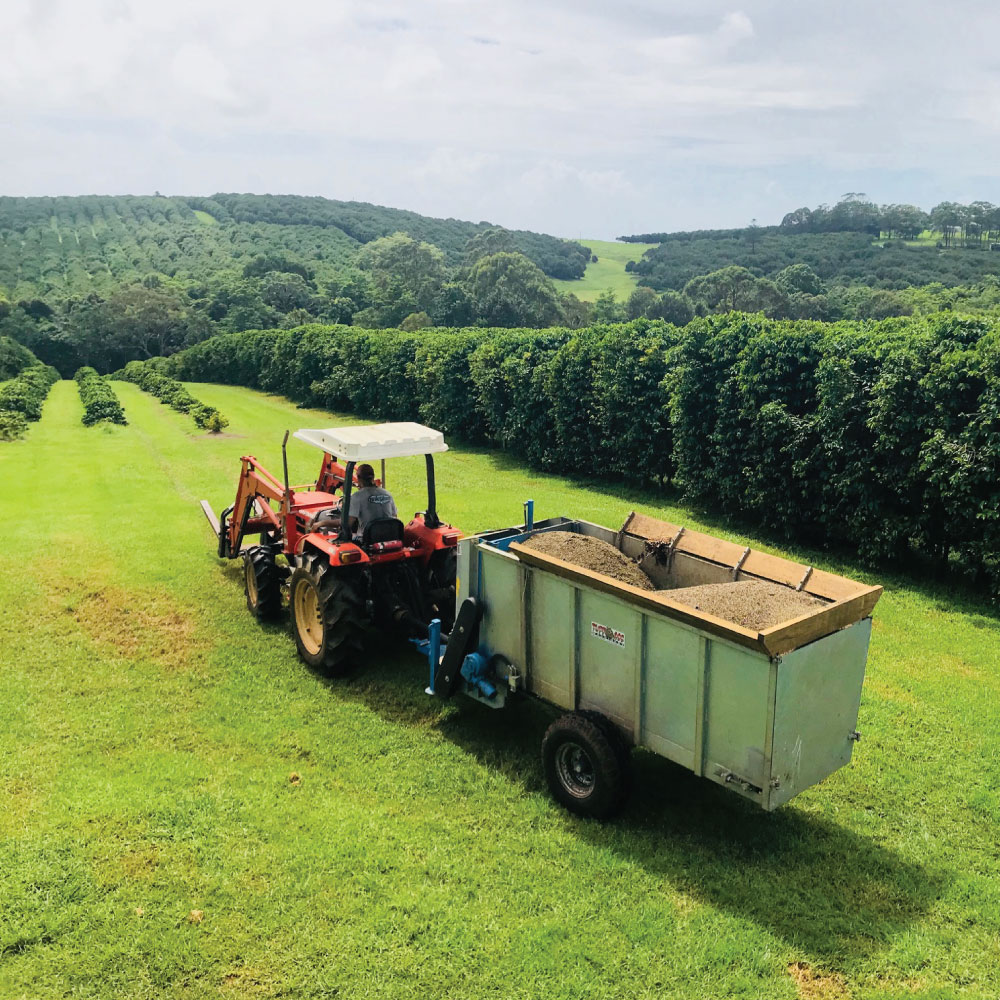 Chris on his way with another load of hemp seed husk to spread on the trees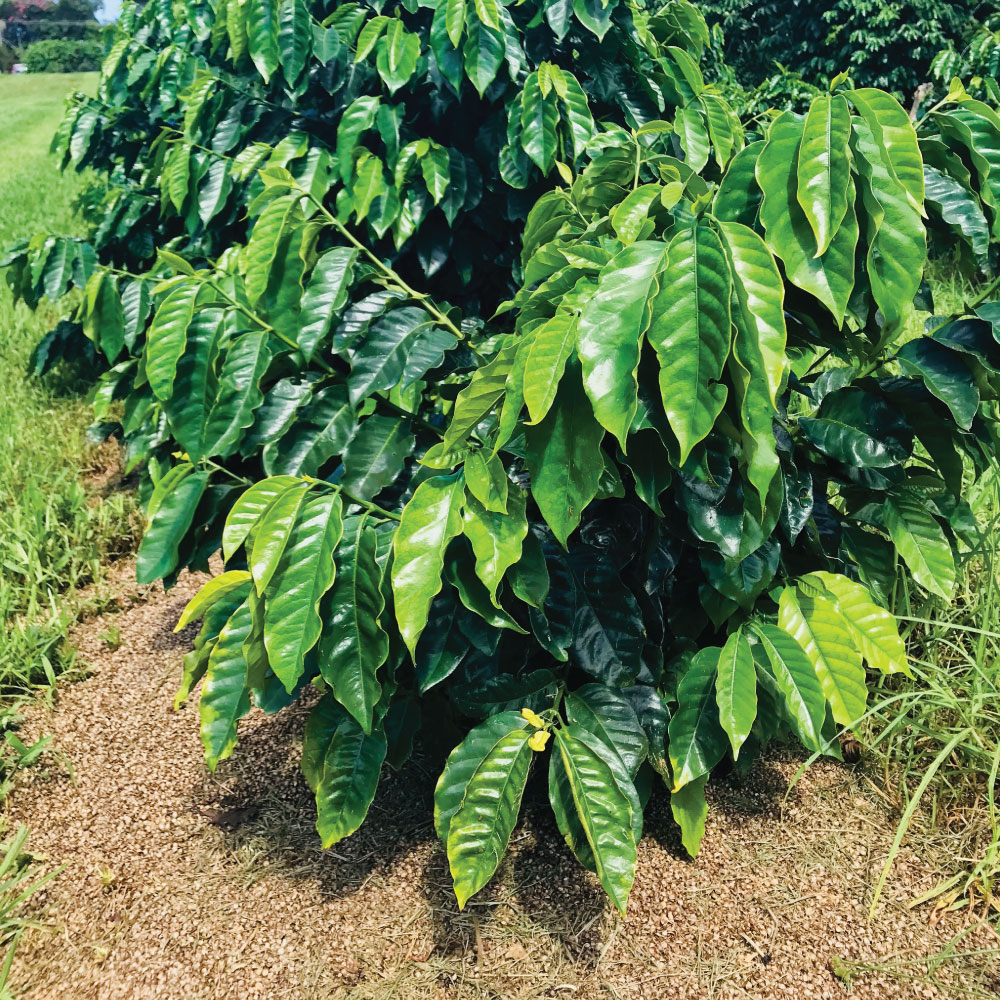 Hemp seed husk spread at the base of one of our newly planted trees
THC free hemp is a great source of protein for humans … and chooks (they peck and scratch around happily) and we reckon the trees are showing good growth and health after some months of adding the hemp seed mulch. A University of Sydney Ph.D researcher in organic farming recently visited and measured across our farm for nematodes (read about nematodes HERE) We don't have any 'bad' nematodes and the tested sites under mulch were terrifically high in 'good' nematodes … 7-10 times the number of areas without mulch. Yet another good reason to keep on mulching!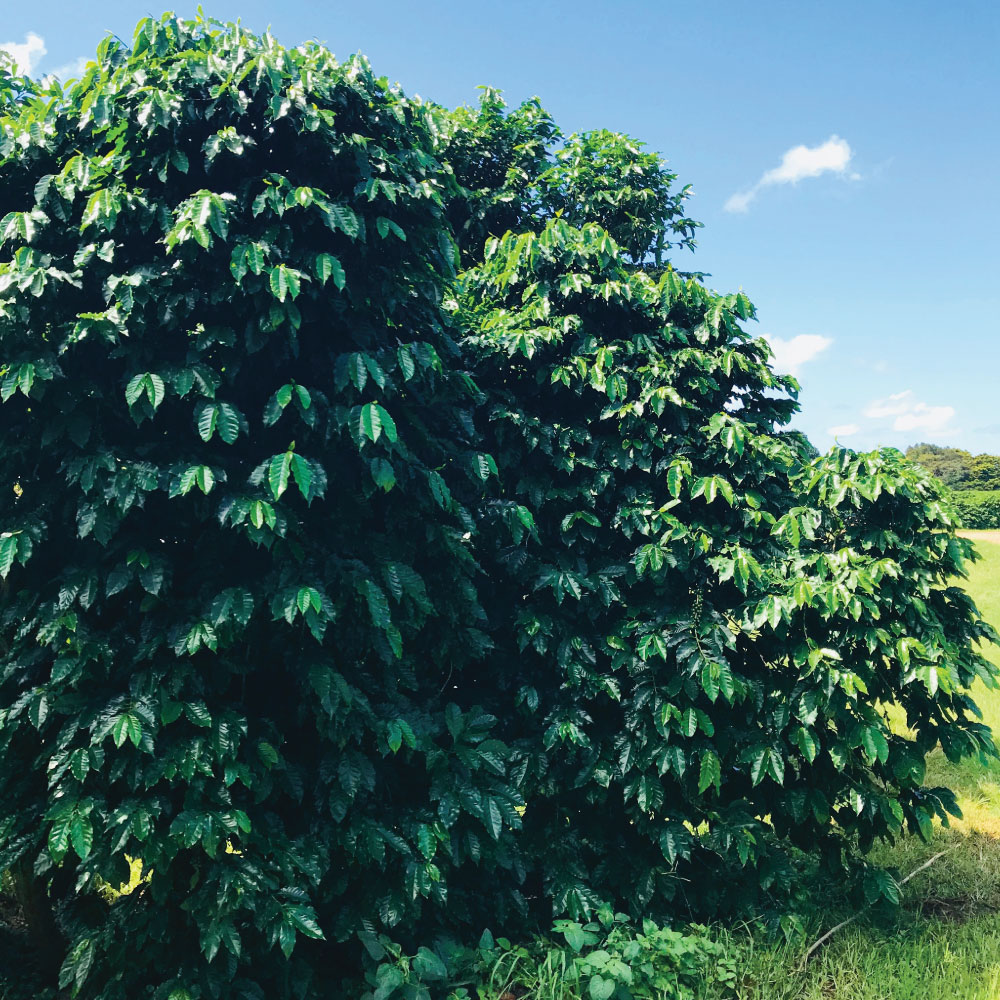 Looking super healthy and getting very tall!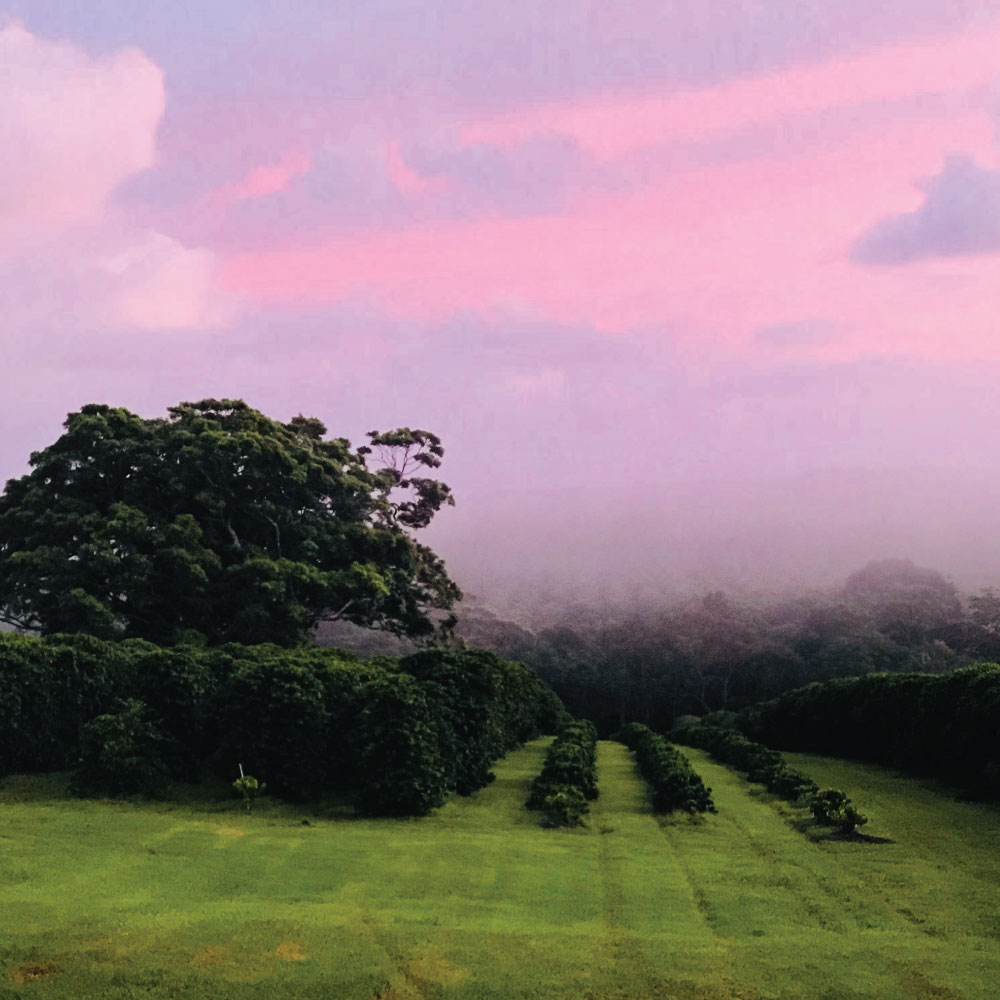 Sunset over the farm … how stunning