FILM CREWS AND RADIO LIVE AT ZENTVELD'S
---
Two film crews on one day, then radio broadcast live the next!
Back to back coverage on our coffee farm on the 4th and 5th Nov.2020. ABC Landline had planned for 2 years to capture our Australian coffee harvest and give an update on the Australian coffee farm industry.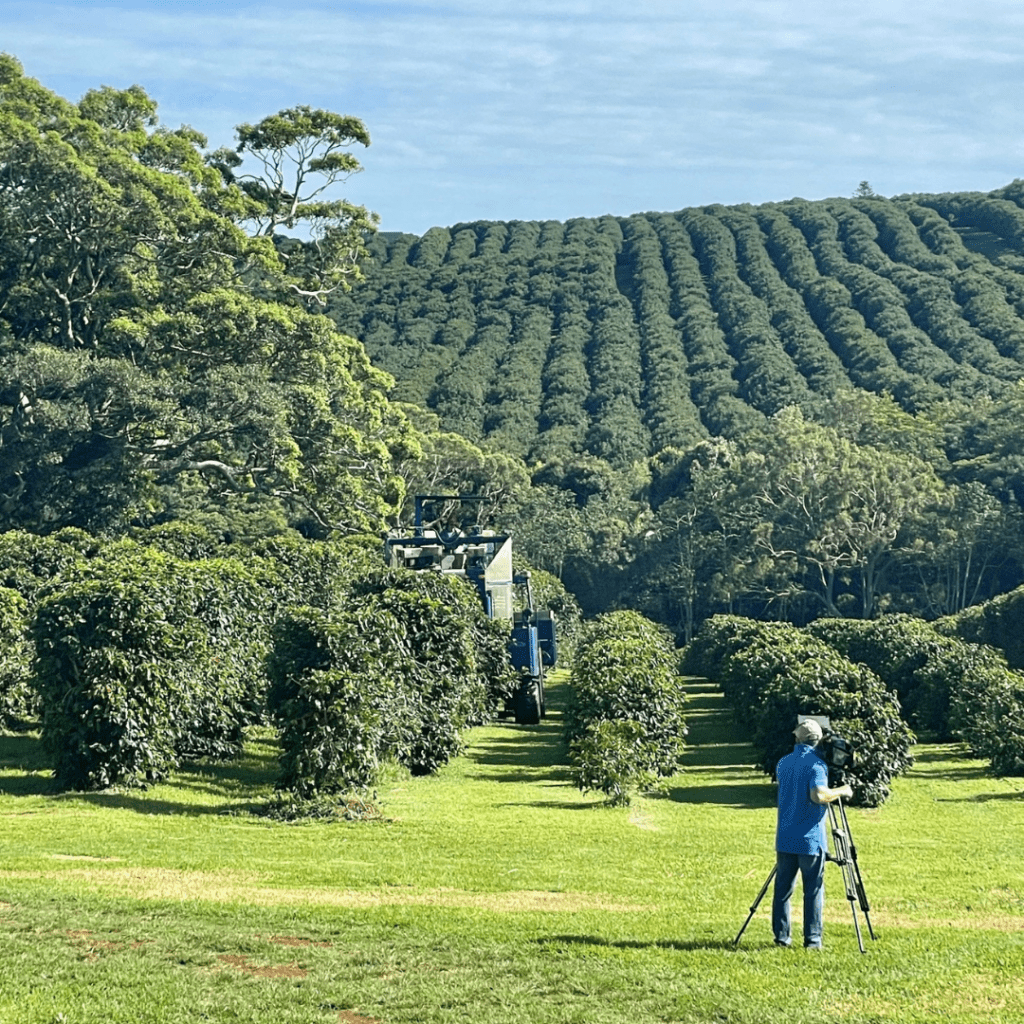 We set the date months ago, taking a guess as to when we would 'definitely be harvesting'.
We left just enough ripe fruit on a few rows to provide film content of harvesting and processing action for the set date Nov. 4th 2020 .… which became our final day of harvesting for the year. There was a hail storm the Saturday prior, so we had our fingers crossed to still have some fruit on the trees worth harvesting. All went well on the day of filming with perfect fine weather. Industry innovations, new varietals research and our sustainable farming practices were all covered. But we never know what made the cut! We will let you know when Landline will air our episode sometime in 2021.
By 5.30 pm that same day, Channel 7 Weekender film crew swung by for a whirlwind filming of a 'Table Under A Tree' tour of select food farms in the Byron Bay hinterland.
With beautiful late arvo light captured, we wowed the host with our 30mile espresso followed by tasting coffee 'straight off the tree'.
Coffee is a fruit, who knew? Set to be aired Sunday 27th Novmeber 5.30 pm. Channel 7 Weekender program.
Look for a possible sighting of our farm with Rebecca leading the tour and tasting, and Barista Chris in action at the espresso machine.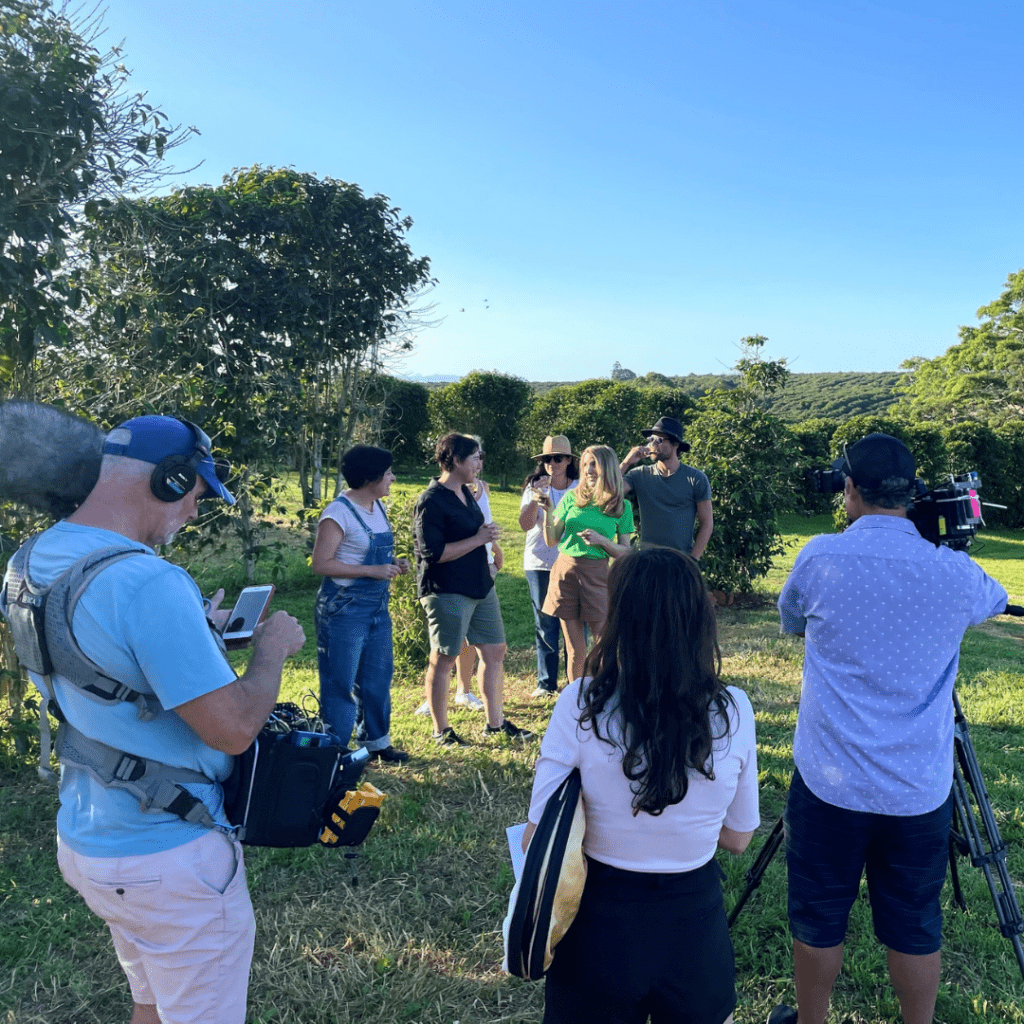 'Table Under A Tree' tour with Channel 7 Weekender – Host Mel Symonds and Rebecca Z 'on tour' at Zentvelds.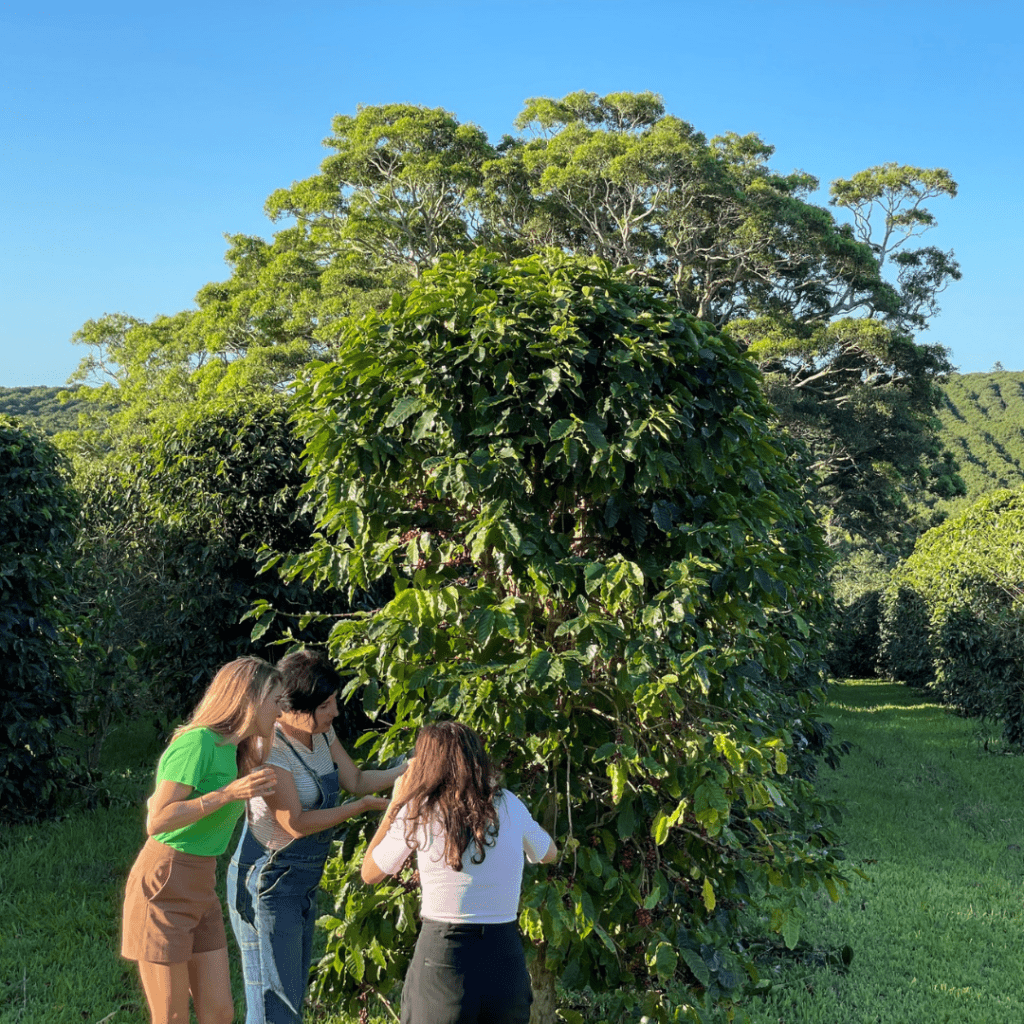 Channel 7 Weekender – Host Mel Symonds with Rebecca Z on tour.
The next day – ABC radio NSW The Country Hour broadcast live from the verandah at our farm for the full hour show with host Michael Condon and North Coast ABC Rural Reporter Kim Honan.
With numerous cross overs back and forth, Rebecca was given a few opportunities to spread the good word on Australian coffee with a couple of others in conversation. We are very appreciative of ABC rural coverage.
Good on you ABC!