JANUARY FARM NEWS 2021
---
SUMMER ON THE FARM
---
Coffee Blossoms! Bees! Cow Poo and Compost!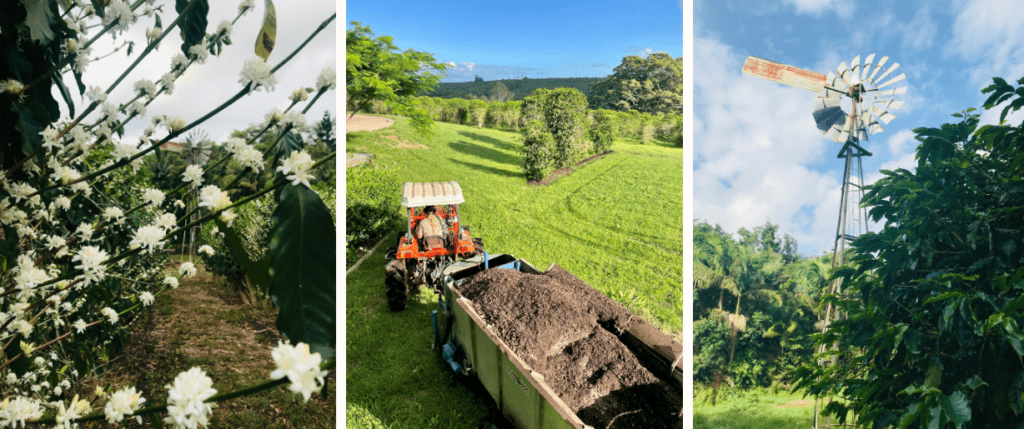 Summer action on the farm. Delight in the flowers, watch the bees, smell the cow poo freshly delivered and now spread under the coffee trees, avocado and citrus orchard. The poo isn't that fresh, thank goodness. Cow poo is quite sweet, right? Ours has been aged for months with chopped up eucalyptus branches for added carbon factor and lighter mulch. Good stuff. Pretty welcome by worms and micro life wherever we put it. Now we have made and spread our first batch of 'proper' farm sized compost too with our organic grown, spray-free coffee fruit skins from harvest time mixed with hemp husk and cow poo along with our loads of tree mulch that get delivered by local tree loppers. We welcome those guys anytime!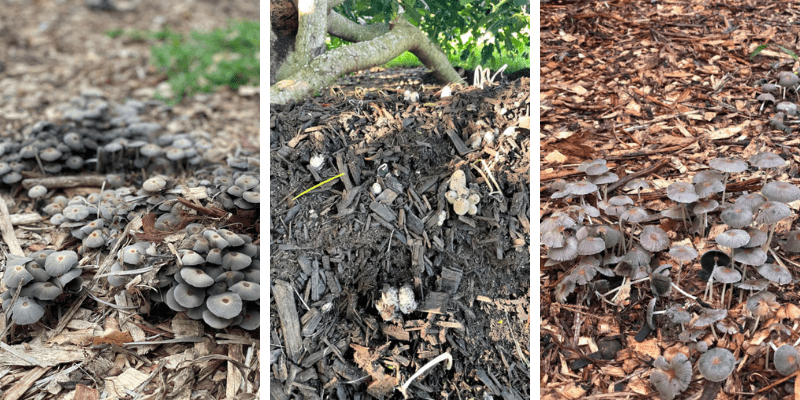 A good sign our cow poo mulch is contributing to soil health is the funghi popping up after rain. Gorgeous and weird! I missed a photo opp. of crazy yellow funghi but here's some funghi for your Attenborough fascination!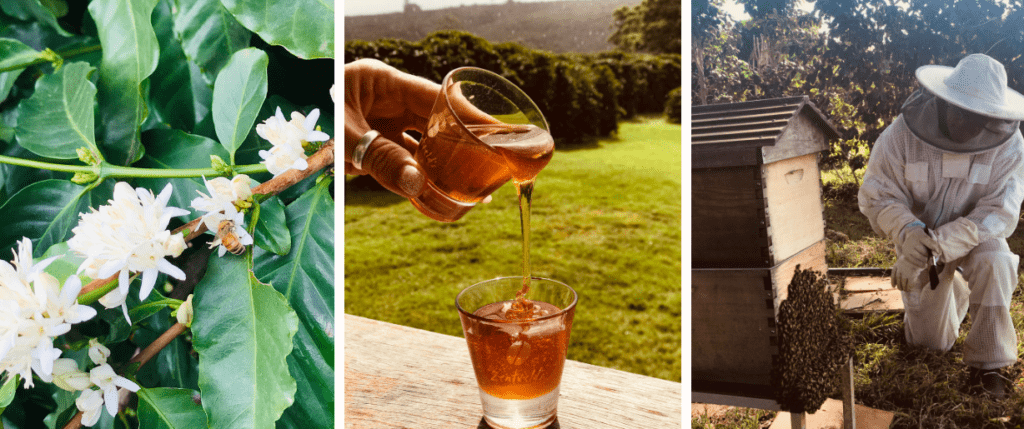 What else is happening on the farm in January apart from spreading mulch, poo and compost for all the good soil health, cooling and moisture-holding capacity it brings? Checking on bee health with our friend Peter, who is introducing a new Queen bee into our second beehive. Cutting grass and then .. seeing it needs cutting again. What a good growing season! With rain every few days – and most conveniently falling often at night, our coffee trees are certainly bouncing back into full leafy, fruit growing marvellousness after harvest time. Like many an Australian farmer and gardener, we are grateful for this 'proper' good wet summer season of 2021.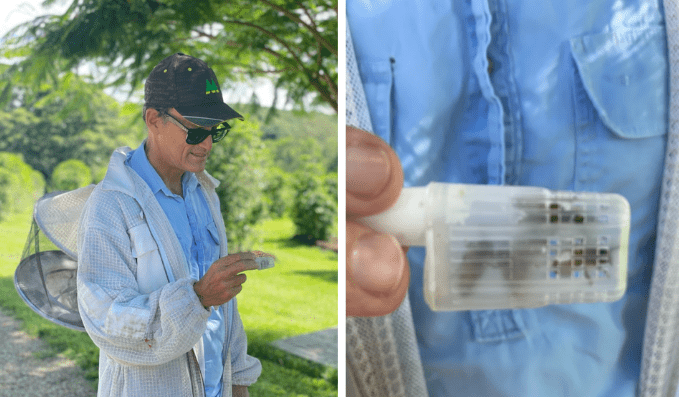 By the by, Bec loves her evening walks across the farm, but that long grass is a challenge! Not such a bad challenge to face, right?