MAEVE O'MEARA VISITS OUR PLANTATION … AGAIN!
---
SPRING TIME IS ….
time for tours, coffee blossoms and ripe coffee fruit to taste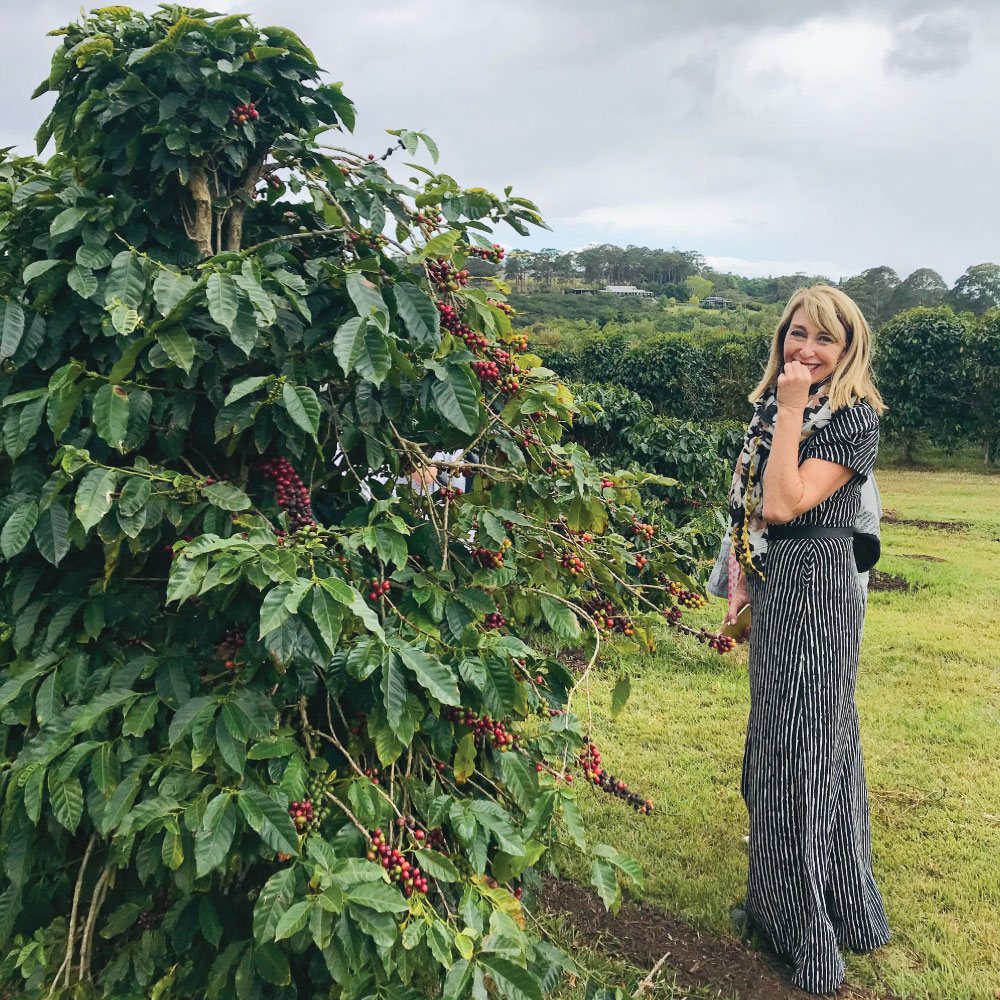 On tour with Maeve O'Meara …
We love hosting Maeve and welcoming her Gourmet Safari guests to our plantation for tour and coffees, choc bean and honey tastings.
The lovely cool, overcast day on Tuesday 22nd October, set the scene nicely for Rebecca and Willem as they shared the story of Zentveld's coffee story from 'crop to cup' whilst guests sipped the increasingly rare, local and naturally organic 30 Mile Blend on the verandah – enjoying 'that view' over the plantation and hills beyond.
We then wandered down to the nearest coffee trees, tasted ripe fruit, discussed the coming harvest time and visited our flow hive and bees under the favoured fig tree. The silk oaks and jacarandas here and there, showed off shots of orange and purple along the rainforest creek line and our coffee blossoms came out just in time! Not a lot mind you, as we only had a little rain 10 days prior – but enough to bring out some 2-day only blossoms! Fragrant and bee-attracting and beautiful (jasmine like) blossoms – perfectly appropriate for a tour with Maeve!
We are rather chuffed to be a chosen foodie producer for Maeve's exclusive Gourmet Safaris tour of the Byron Bay hinterland.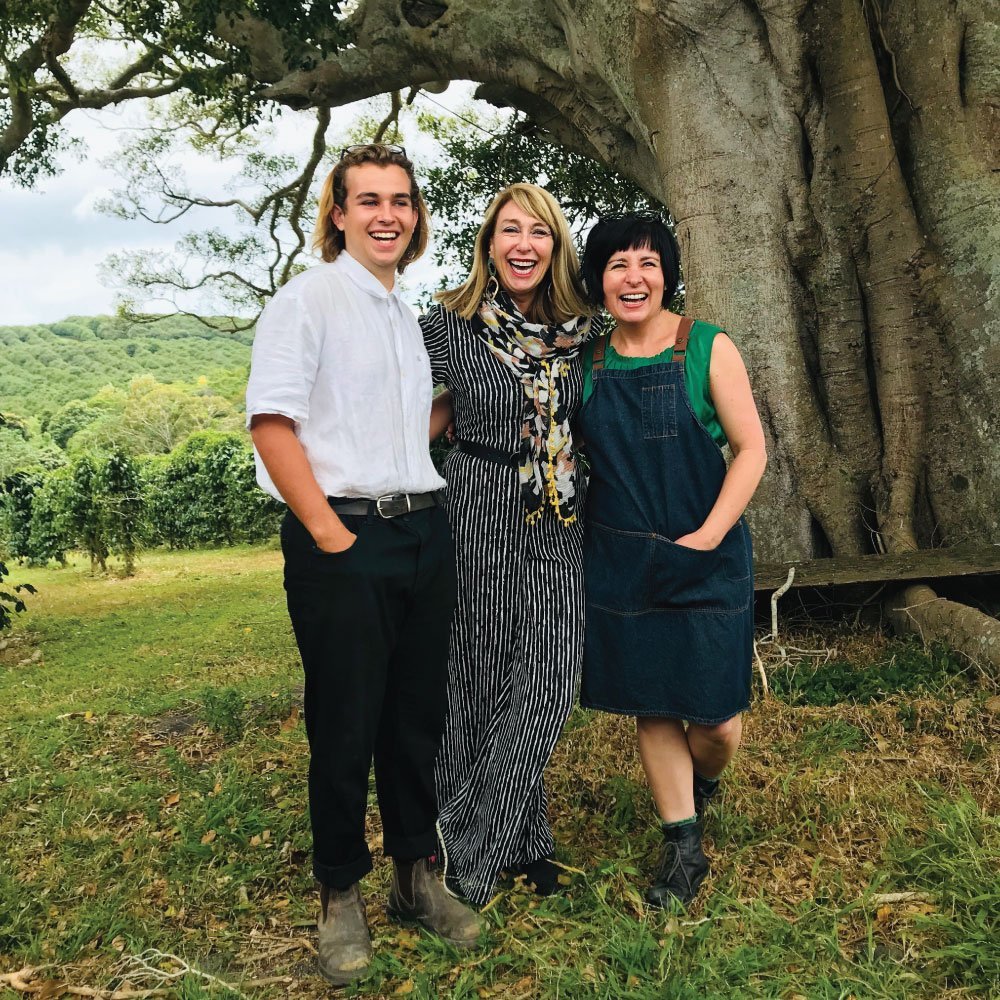 Click HERE for information on our plantation and roastery tours.
Related Tag: Zentveld's Coffee