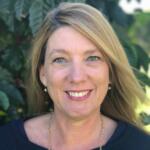 ACCOUNTS MANGER
RECONCILIATION QUEEN
What this talented woman fits into a day ever amazes us. Kelly is onto it. Thorough and particular, she's keeping our accounts up to date, every week, phew.
Does the eating peas that others (the Directors) don't want to do. You know, the cold peas you leave on the side of the plate, not those nice raw snow peas. Manages to balance accounts whilst playing 80's pop and humming along. Funny, chatty and warmhearted, a pleasure to have with us, not just a clever one with numbers.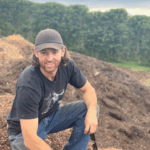 INTRODUCING OUR NEW
NO.1 FARM, CHAP.
We welcome Nigel with his background in farming, engineering, plumbing, as well as arborist and horticultural experience; phew! Mostly though, it's his genuine interest in wanting to do good by our soil health, land, trees, wildlife and waterways with his useful skills that please us! Comes from 'good dairy stock' of the NZ Sth Isle, with a sweet turn of phrase.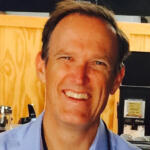 ARTIST IN RESIDENCE
 OMAROO COFFEE EXPORTER
"Have I told you how much I love coming here?" Is Peter's almost daily repose.
When he first befriended us Peter was just happy to seek farm time. Then we gave him a desk with 'that view' over the plantation. Sigh. Happy man. He strolls in after a morning surf, offers a round of morning hugs, and makes a damn fine cup of coffee. When daily business time is over he might mow the grass – super fun! Hang out in the workshop and bring in some fine wood working gear to build us tables, even better! Then he became our bee man – bringing in bee boxes and the full gear and skills to look after our 
Flow Hive
 bees too. Yay for farm biodiversity! Peter keeps himself welcome round here with his offerings of usefulness, and he makes us laugh with his self depreciation and wit. So good for team spirit! A nice sounding board for business talk with John too. So we love you being with us, Peter and are happy you take some of our finest beans back to Portland!